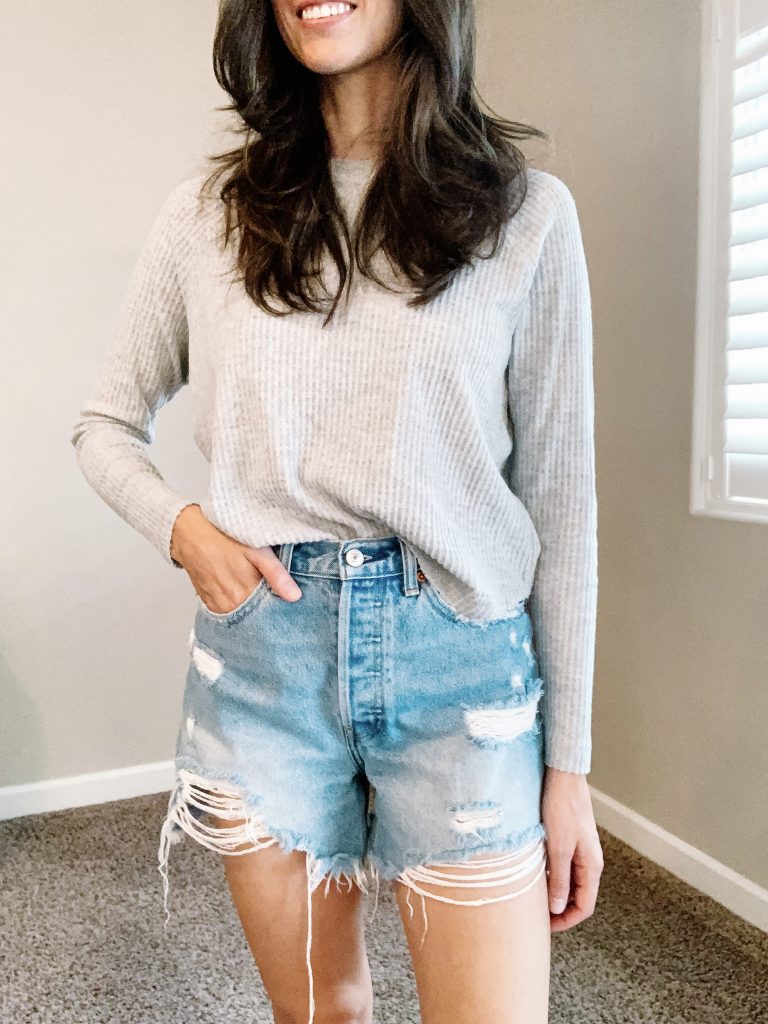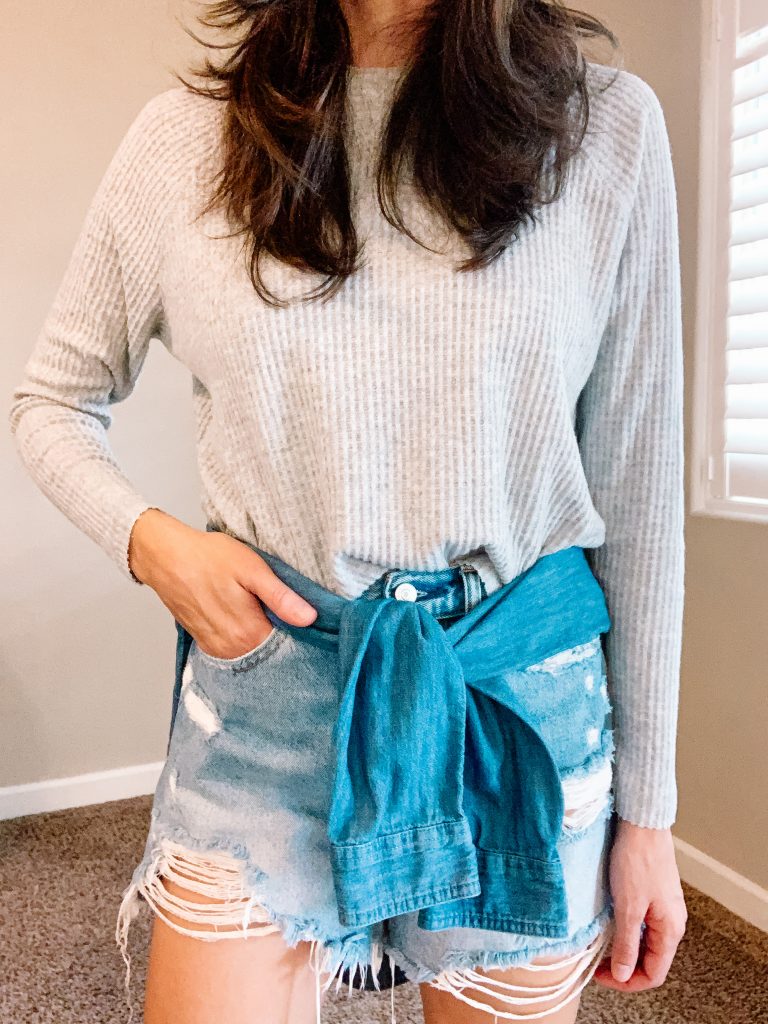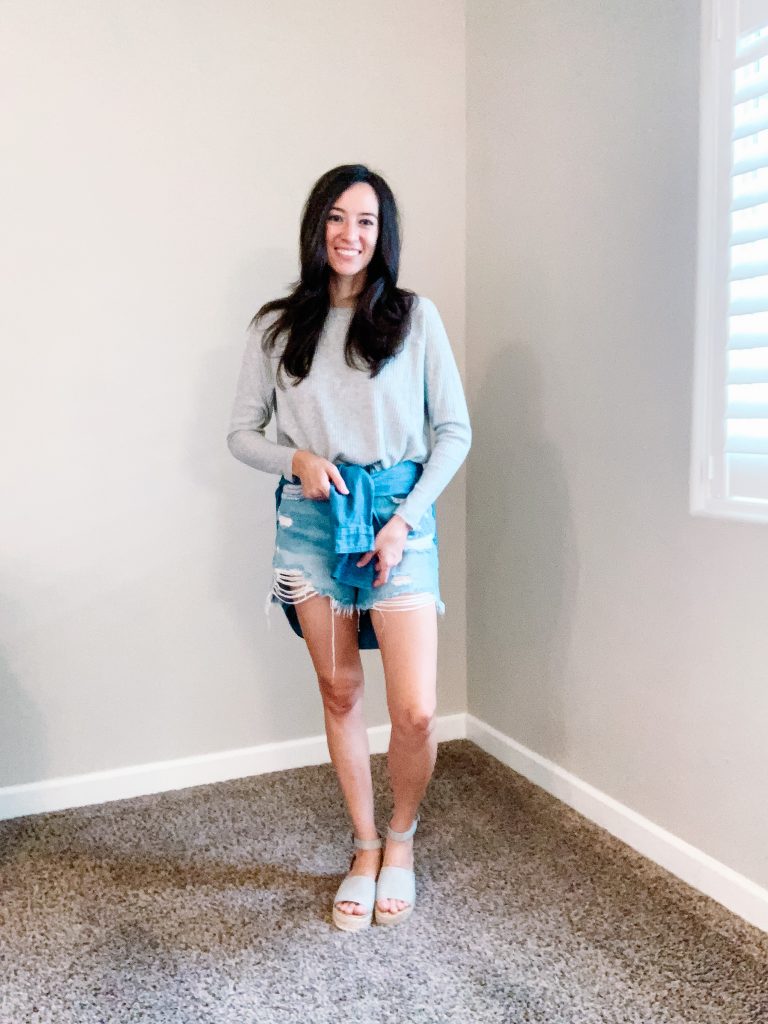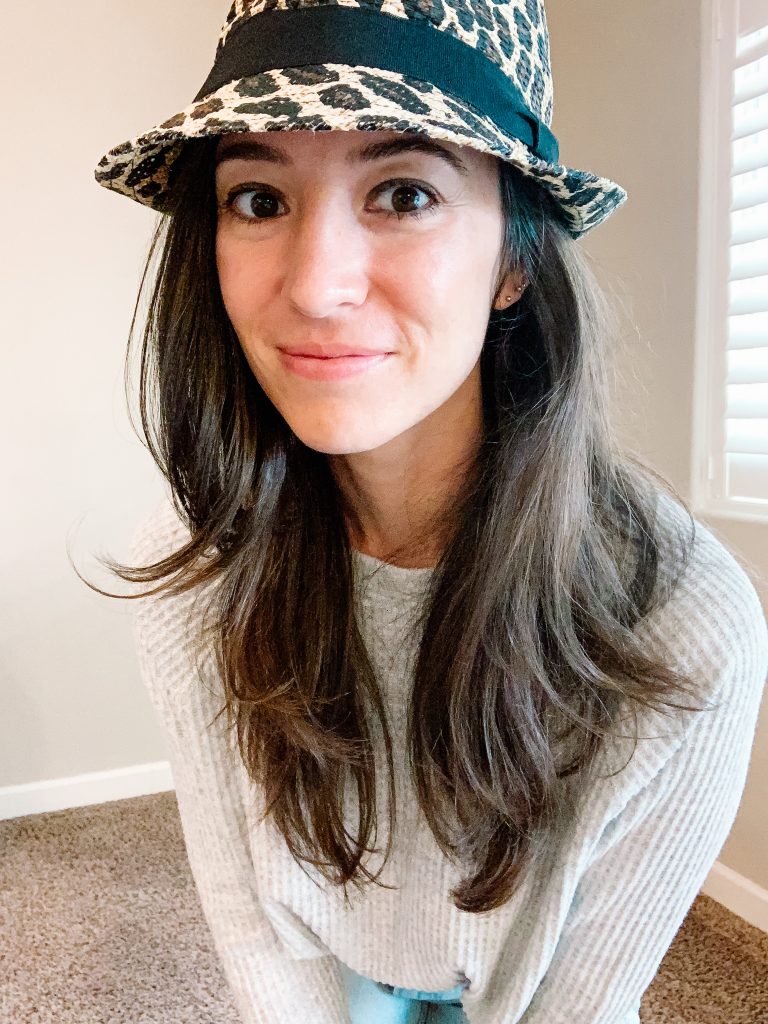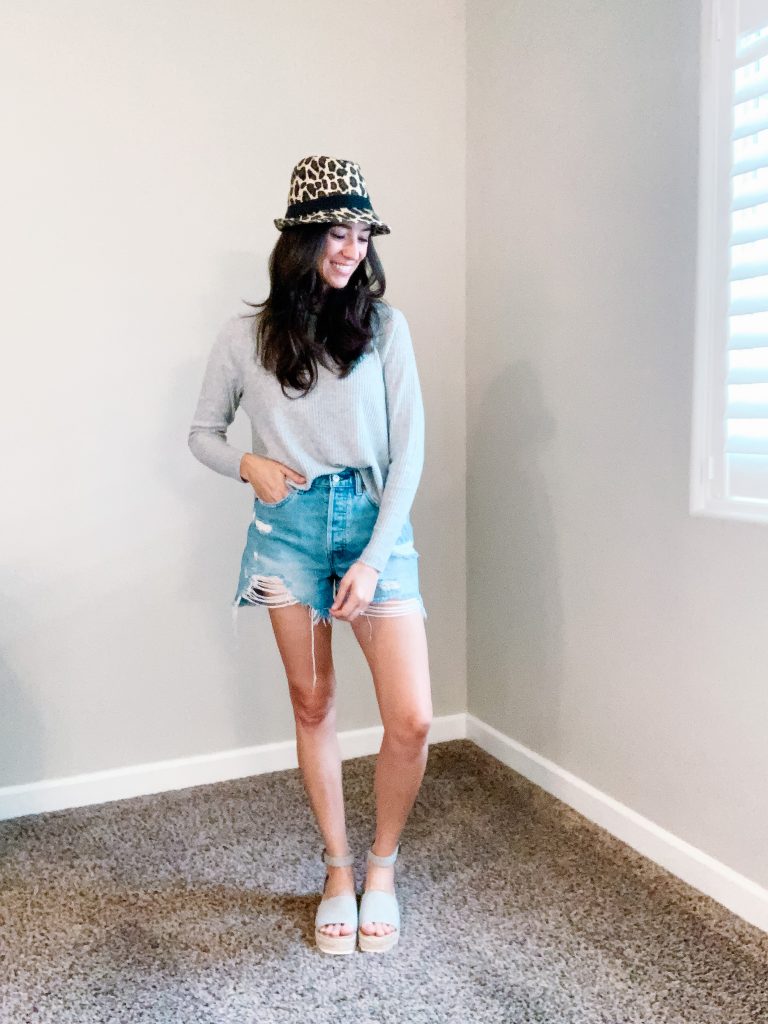 Happy January 2021! This month we've enjoyed loads of hot chocolate, homemade popcorn, marvel movie marathons and cocktail hours for two ✌🏻. I'm celebrating the last week of the New Year in all cute and cozy tees and denim. During the fall and winter seasons the desert temperatures stay fairly warm and crisp weather would be so welcome.
Pairing a staple denim bottom is so much fun especially when it's with more denim!
Grab your go to denim and let's style.
Coupled with denim, this is an easy breezy outfit to put together while looking cute and stylish. A simple color pallet is great for this outfit because you can mix and match your denim without adding too much busy 🧐. Choose one main color to accent your look and accessorize with that same color. A long sleeve top is enough to keep warm and this buttery soft grey is what I call for. Add a chambray top to tie around your waist, pair that with grey chunky sandals and don't forget your leopard, this look is complete!
Add this staple outfit to your wardrobe to easily style for the changing seasons. Switch your top for a tank and grab your sun hat. Change your top and sandals for a sweater, booties, stockings and you've got a whole new look!
How do you like to style your outfit? Do you like to focus on pairing one color with shoes, accessories or a bag?!
*AddyJacks is a participant in the Amazon Services LLC Associates Program, an affiliate advertising program designed to provide a means for sites to earn advertising fees by advertising and linking to Amazon.com*