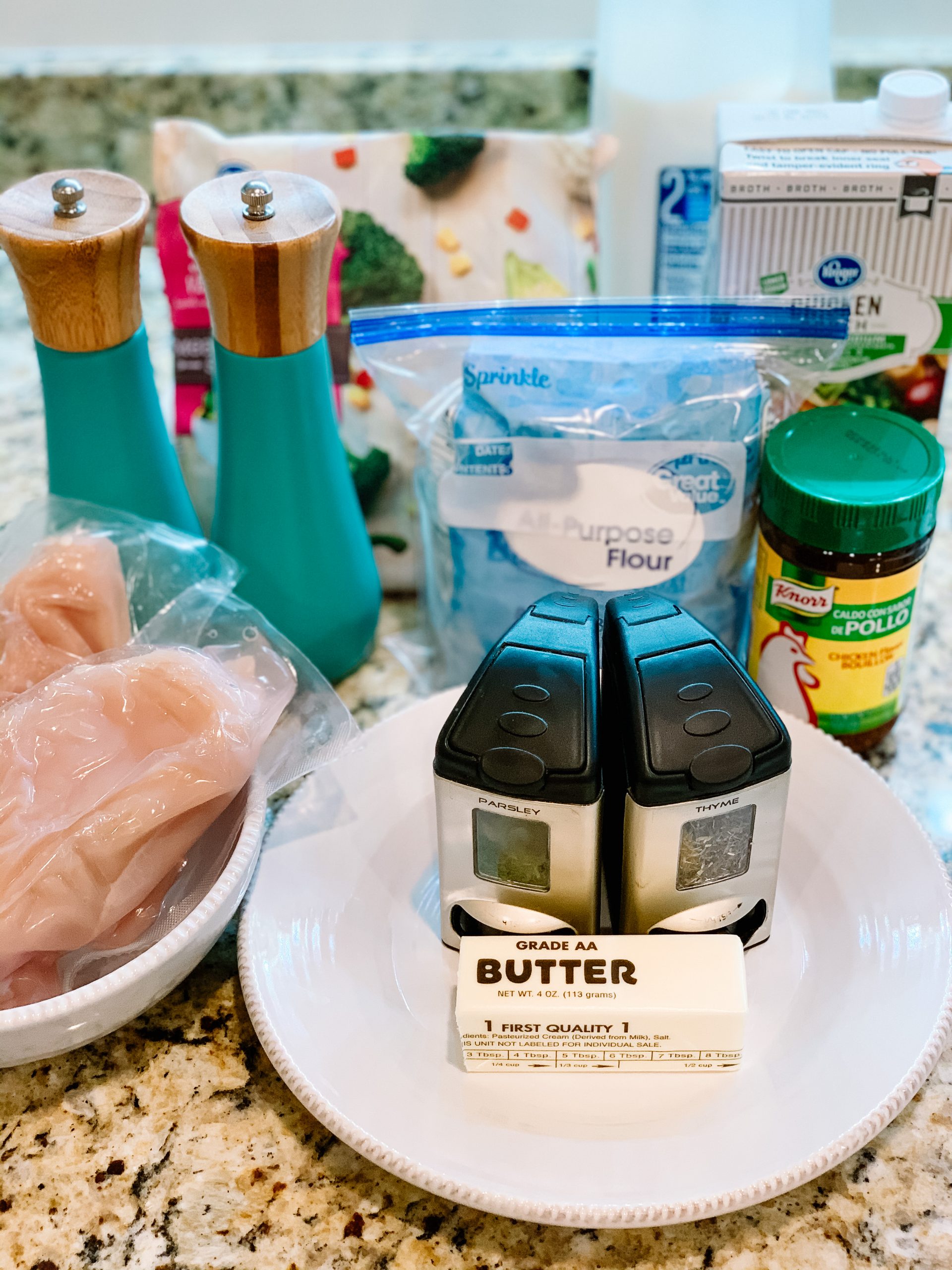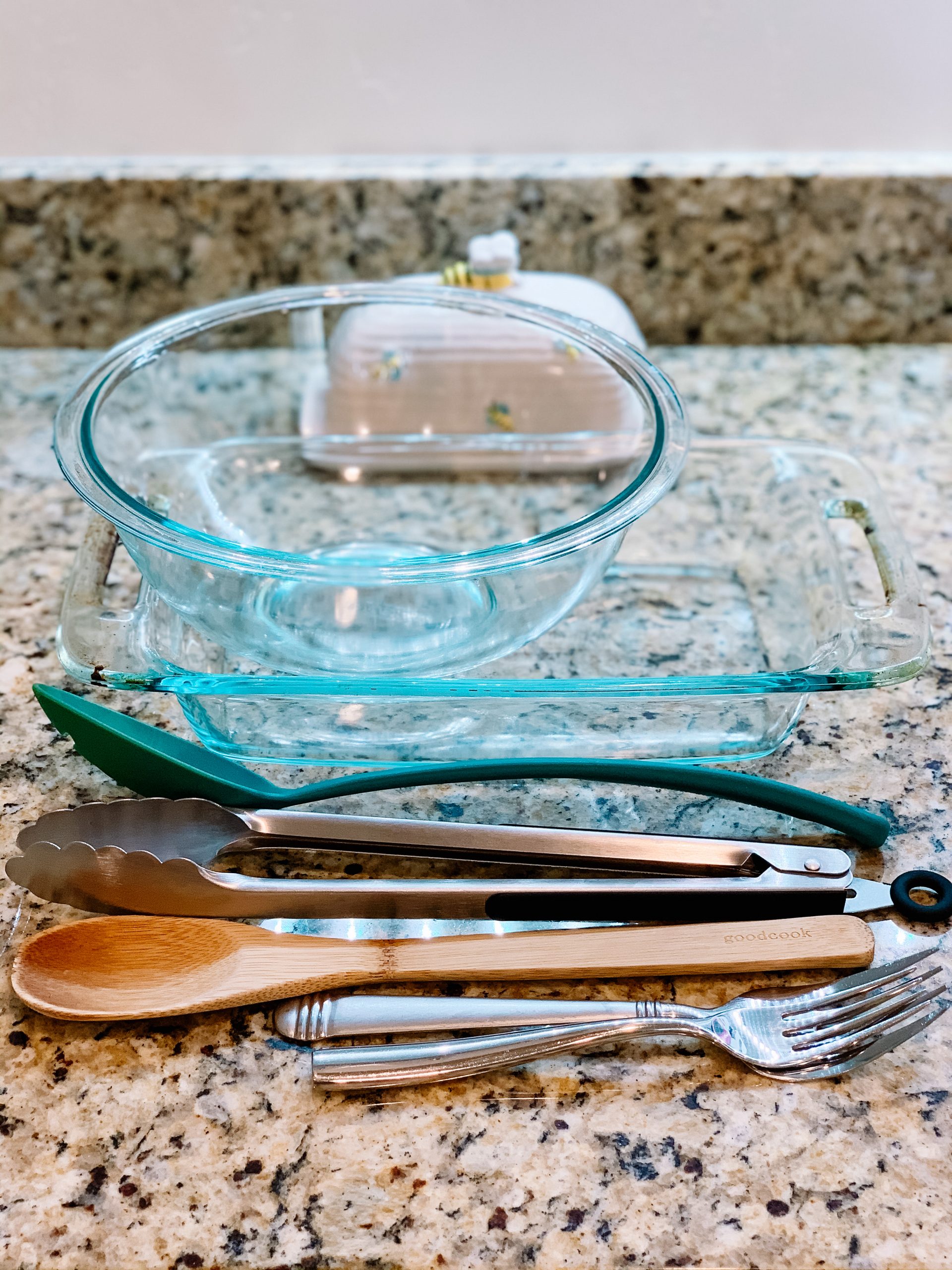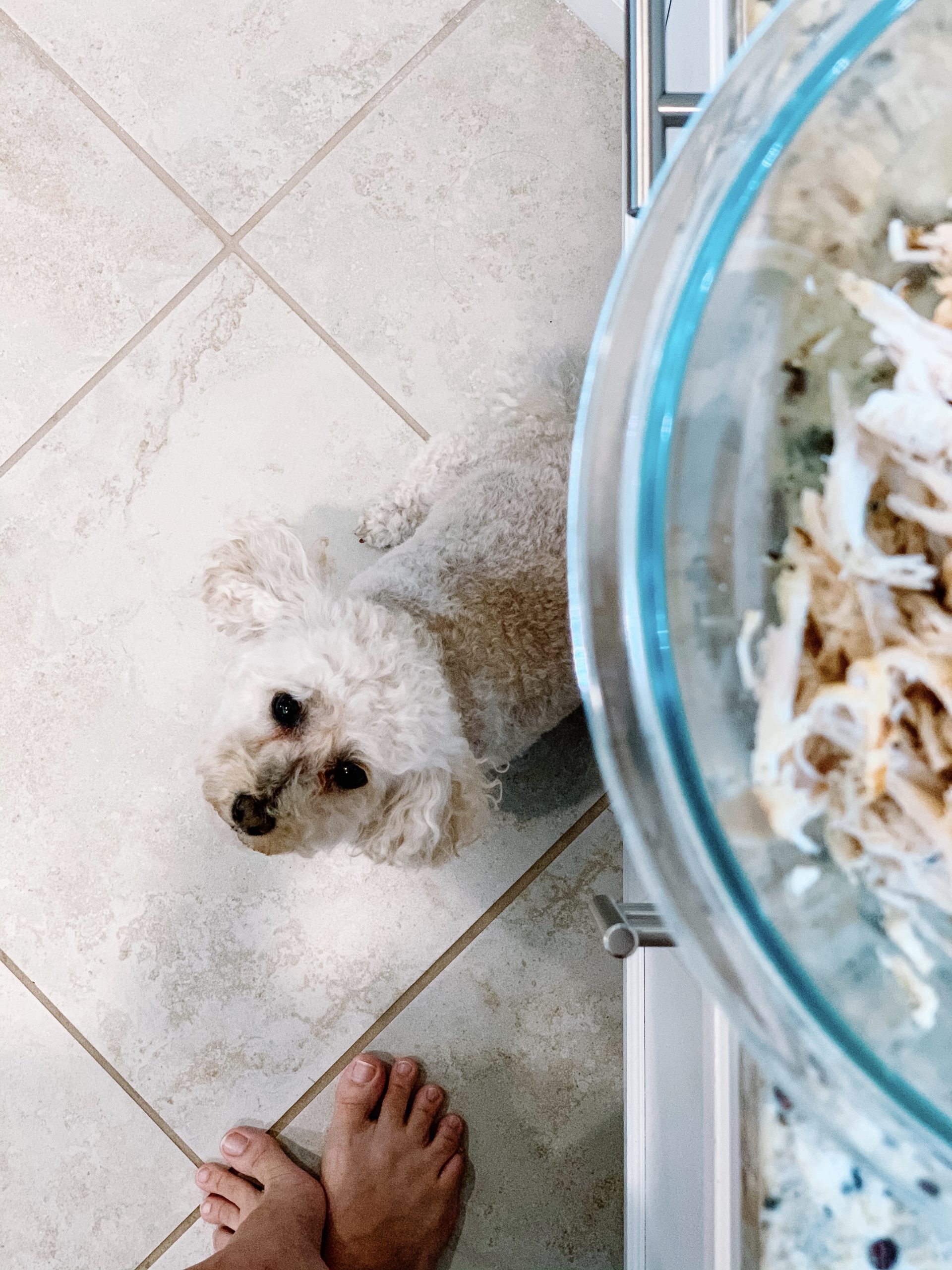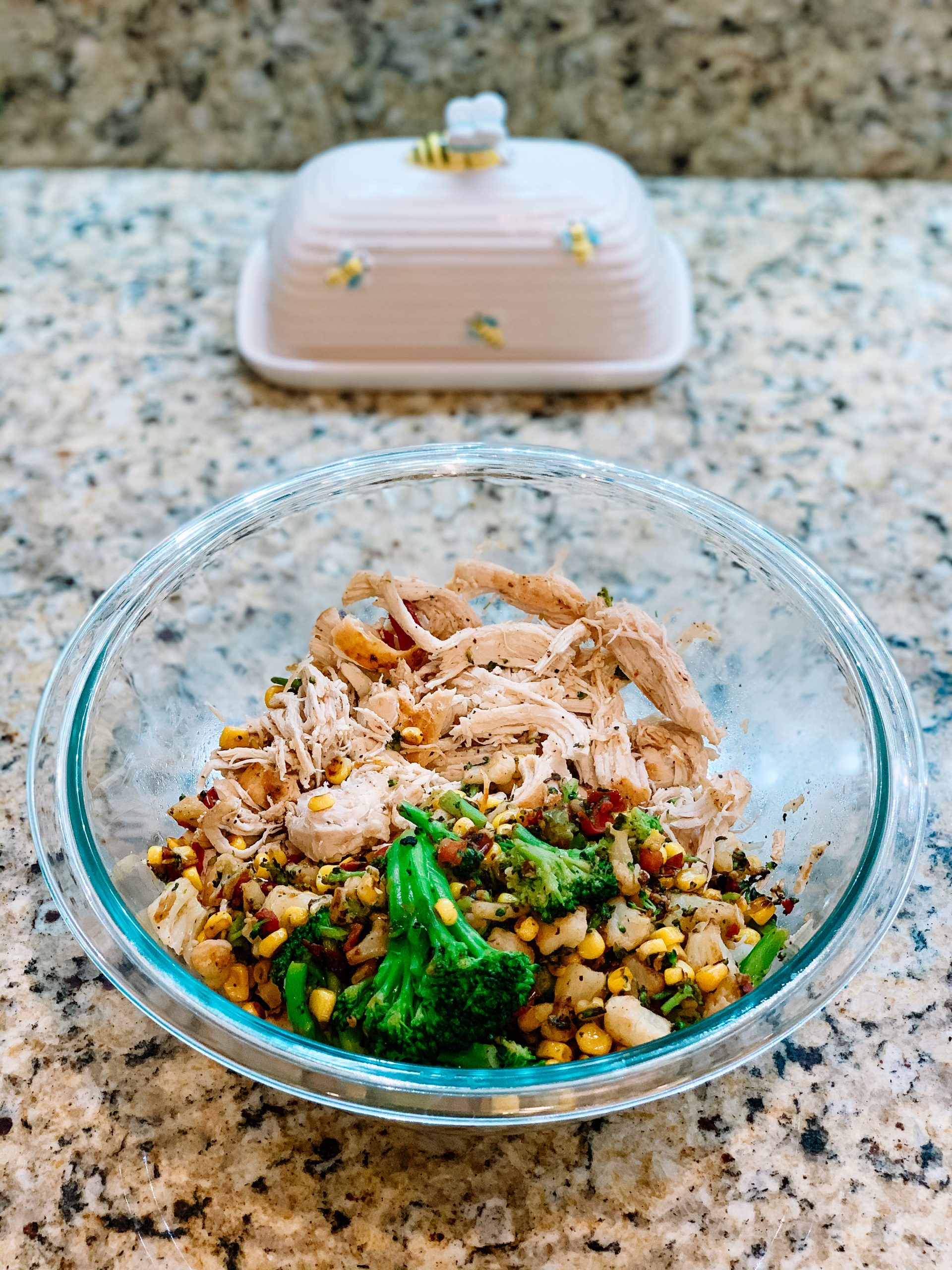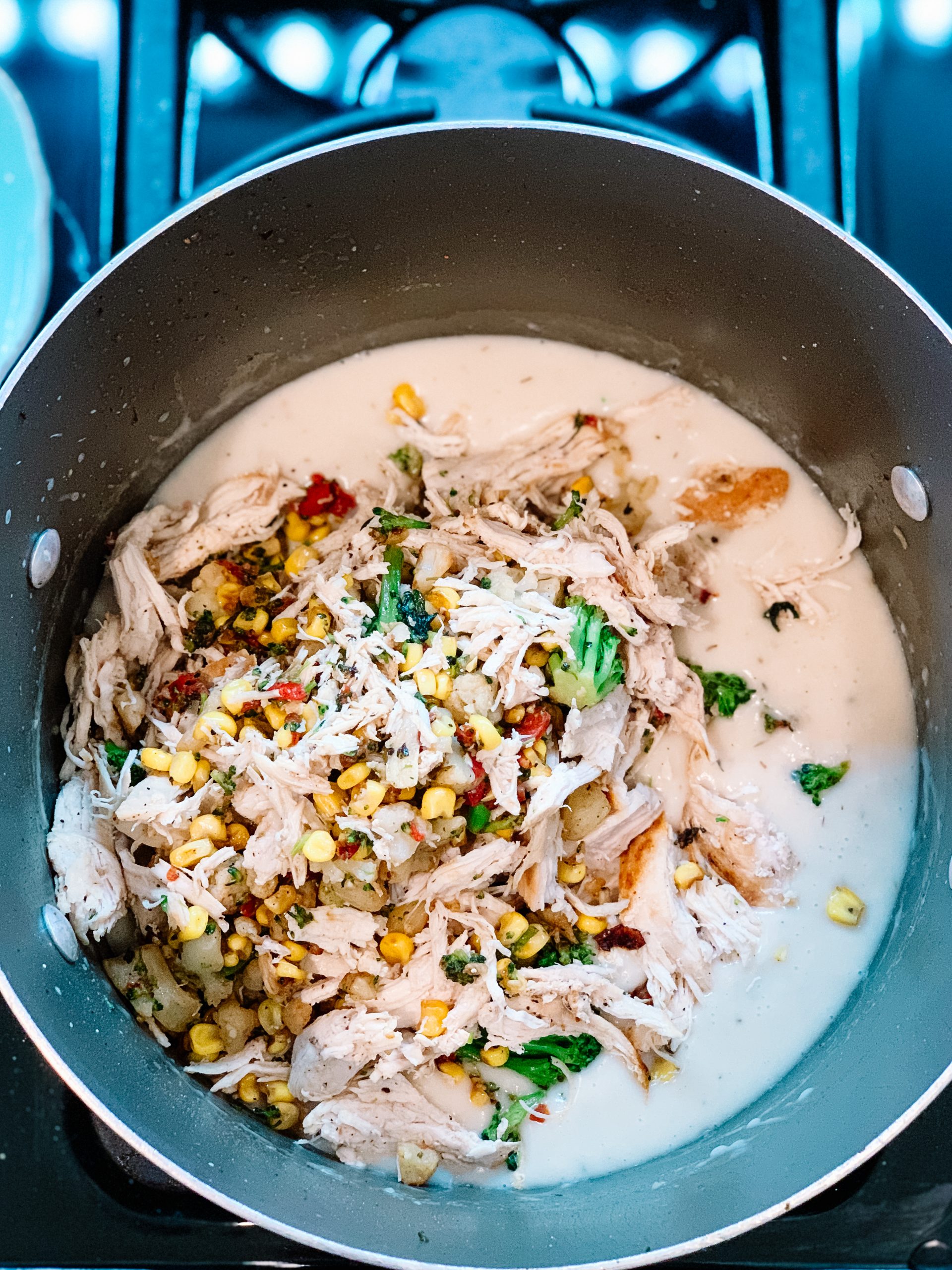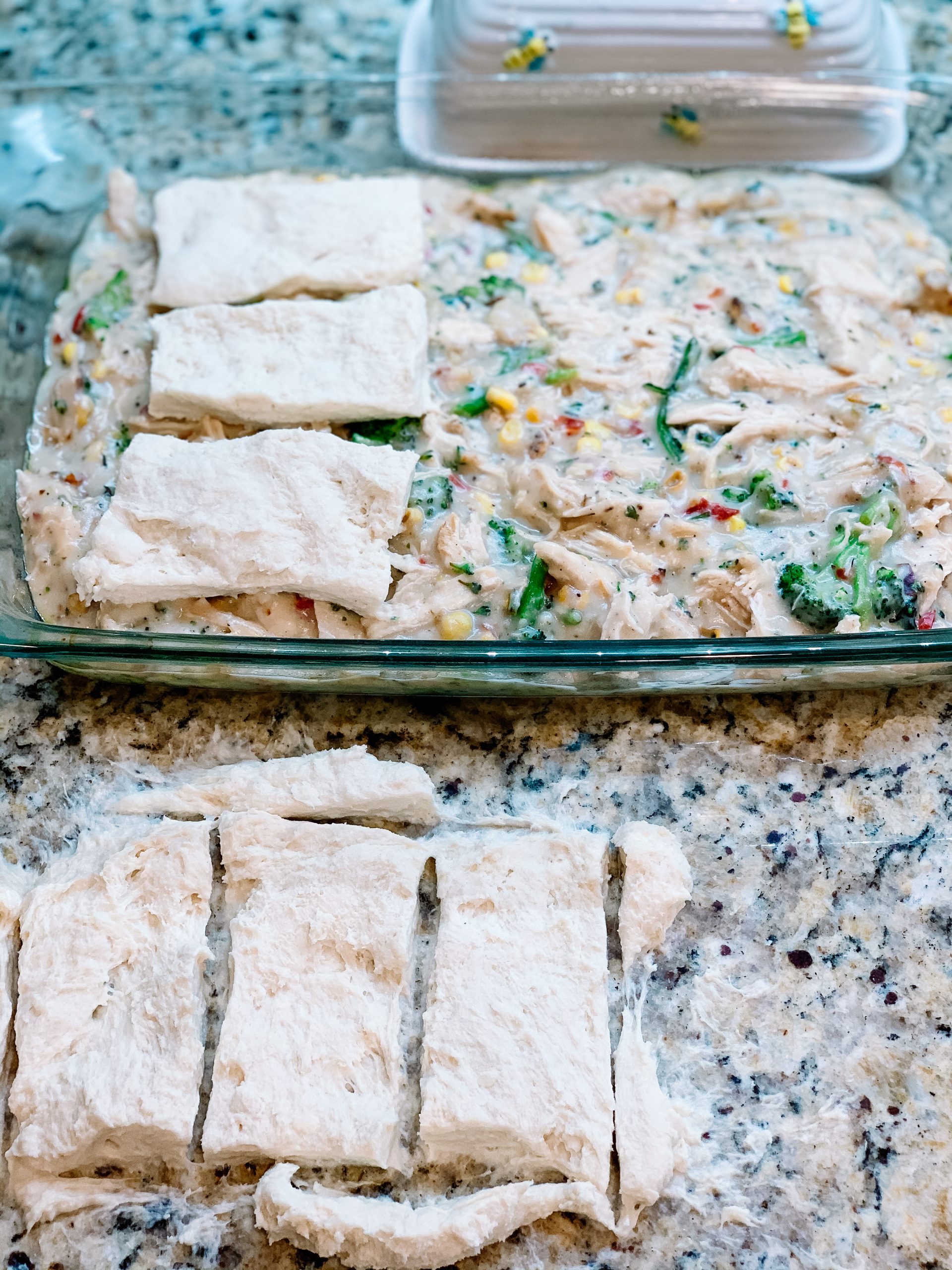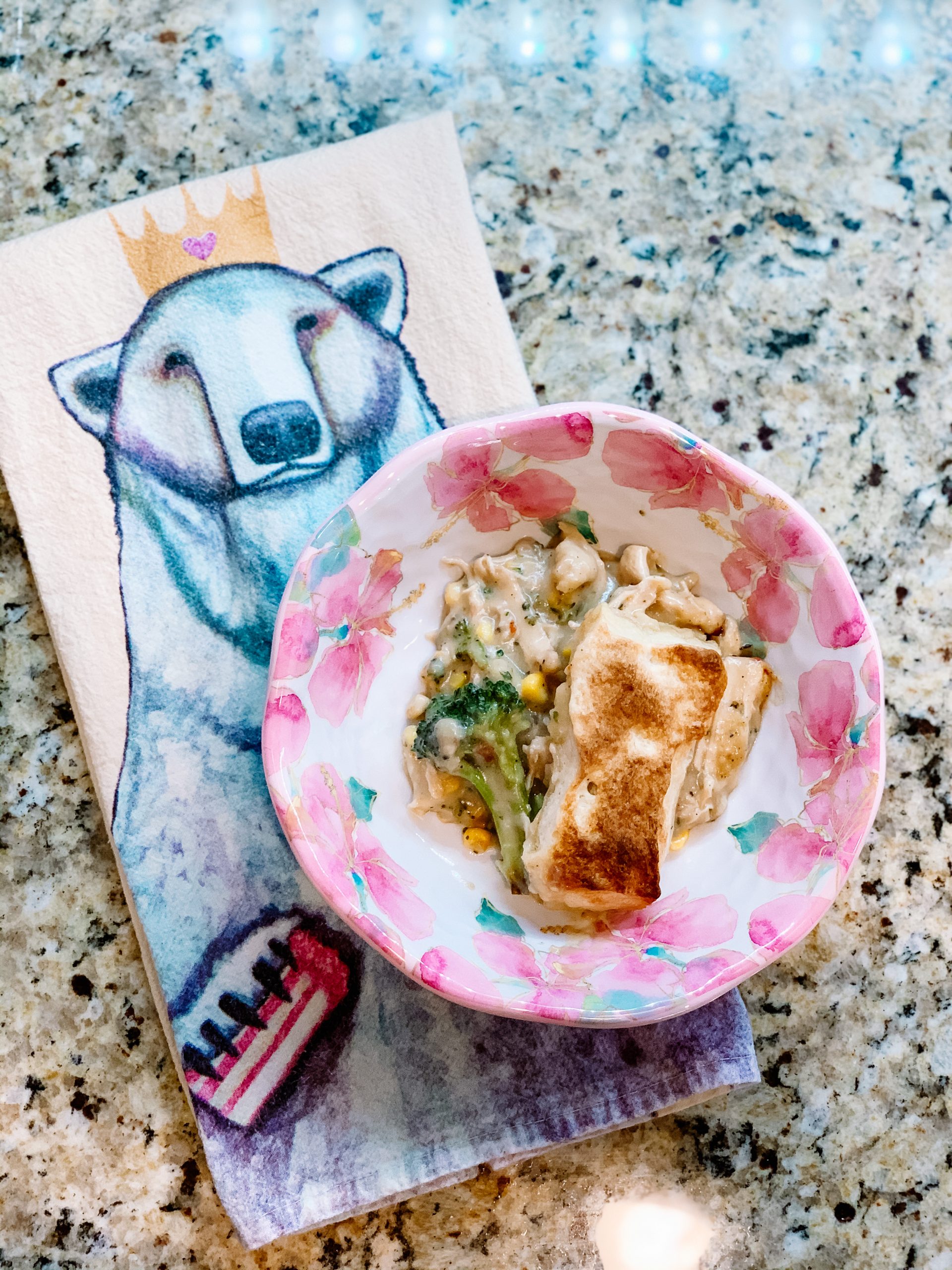 Good morning! I am currently enjoying a coconut creme cappuccino while preparing this homemade chicken pot pie for lunch. I love the smell of homemade bakes early in the day, it just feels like "home".
This recipe calls for Homemade Butter Biscuits and I'm glad. I just made this recipe yesterday and you can find the easy bake here:
Ingredients
2 Chicken Breasts
1. 12 oz. bag – Frozen Vegetables
.5 C. Flour
1.5 C. Milk
2 C. Low Sodium Chicken Broth
4 Garlic Cloves (minced)
3 Tbsp. Olive Oil
4 Tbsp. Butter
Salt
Pepper
Chicken Bullion
Thyme
Parsley
Directions
Preheat oven to 400 degrees and prepare a 13×9 baking pan with cooking spray and set aside. In a large pan over medium heat add 1.5 tbsp. olive oil. Season both sides of the chicken breasts with salt, pepper and chicken bullion searing each side 7 minutes each. Add 1 tbsp. water to the pan and cover with a lid, let simmer for 10 minutes. Remove chicken from pan into a large bowl and using forks shred the chicken.
Drain pan and return to medium heat (do not wipe out the pan, the left over bits and bobs will add amazing flavor to your dish). Heat 1.5 tbsp. olive oil and toss in crushed garlic, vegetables and season with salt and pepper to taste cooking 5-7 minutes. Transfer vegetables to large bowl with shredded chicken.
Over medium heat add butter to the pan, once melted add flour stirring consistently until combined. Add milk, chicken broth and thyme stirring for 1 minute. Turn off heat and add in chicken, vegetables and parsley stirring until combined.
Pour the mixture into a 13×9 sprayed baking pan. Prepare your biscuits, cut out the dough and top the pot pie filling leaving about .5 inch space between biscuits. Bake for 20 minutes, do not remove pan and change the oven setting to broil. Broil for 10 minutes or until biscuits are lightly golden brown. Remove pan and let sit for 5 minutes to cool.
Enjoy!
I love any meal with biscuits and hope this chicken pot pie brings love to your table as well.
Baking reference?! Gosh, every time I put something into the oven I feel like it's magic and I always think of fabulous Winifred Sanderson, that nut cracks me up! Did you know Hocus Pocus 2 is scheduled to release June 2021, I'm just sitting here watching the first film on repeat and waiting for that glorious day. Sisitas!!!! 😂
Did you make this meal step-by-step or change a few things to call it your own? I'd love know!