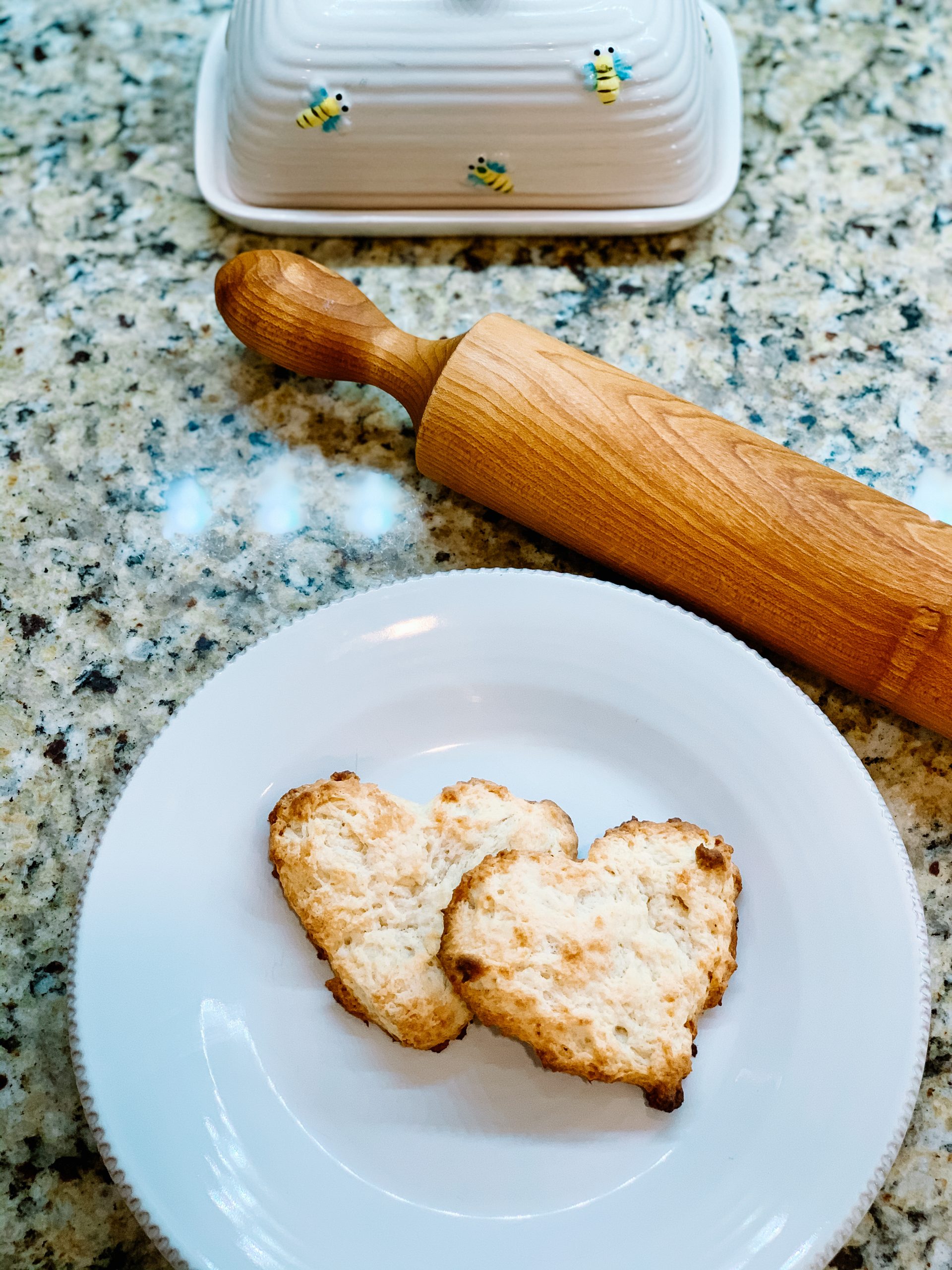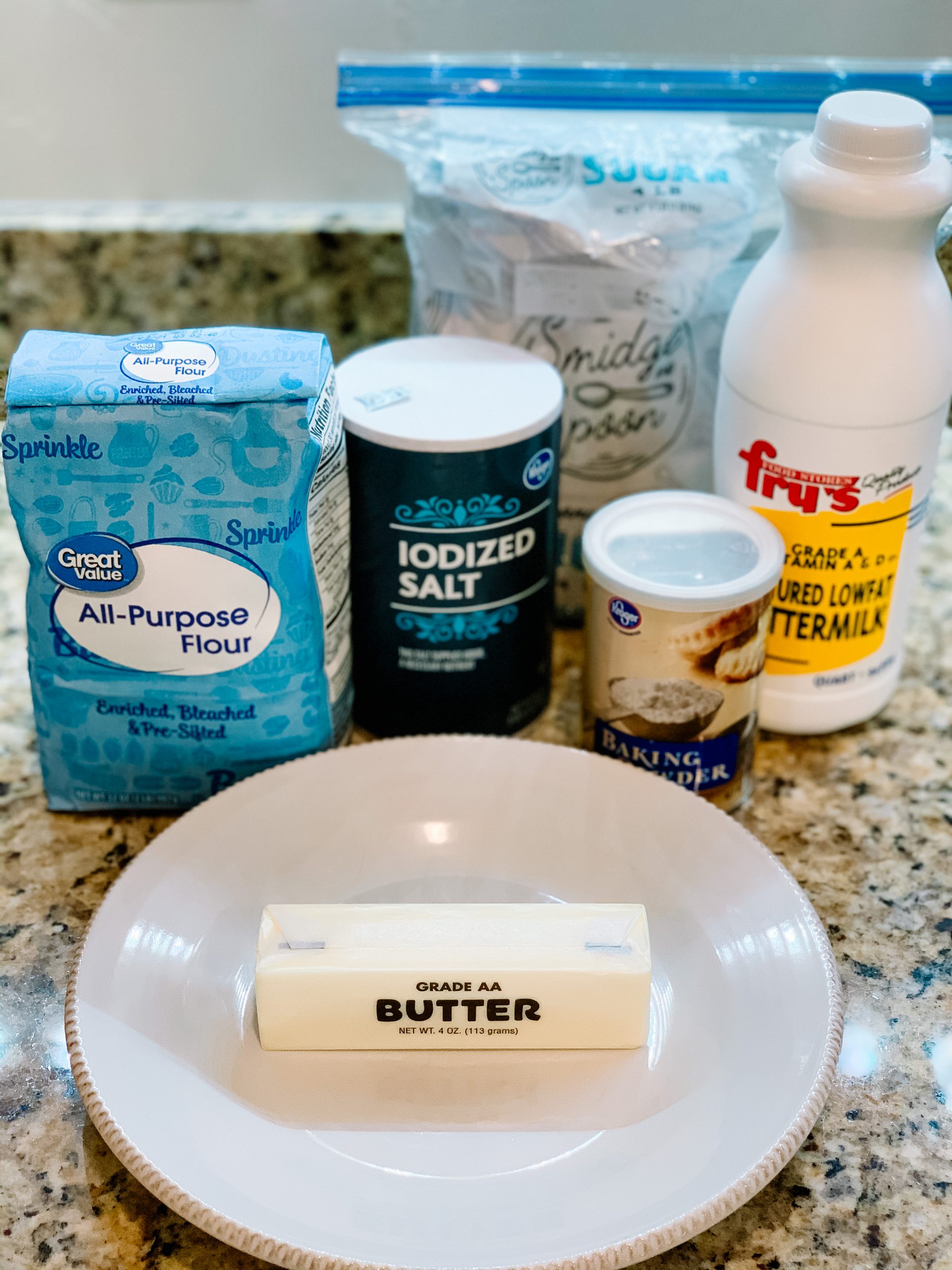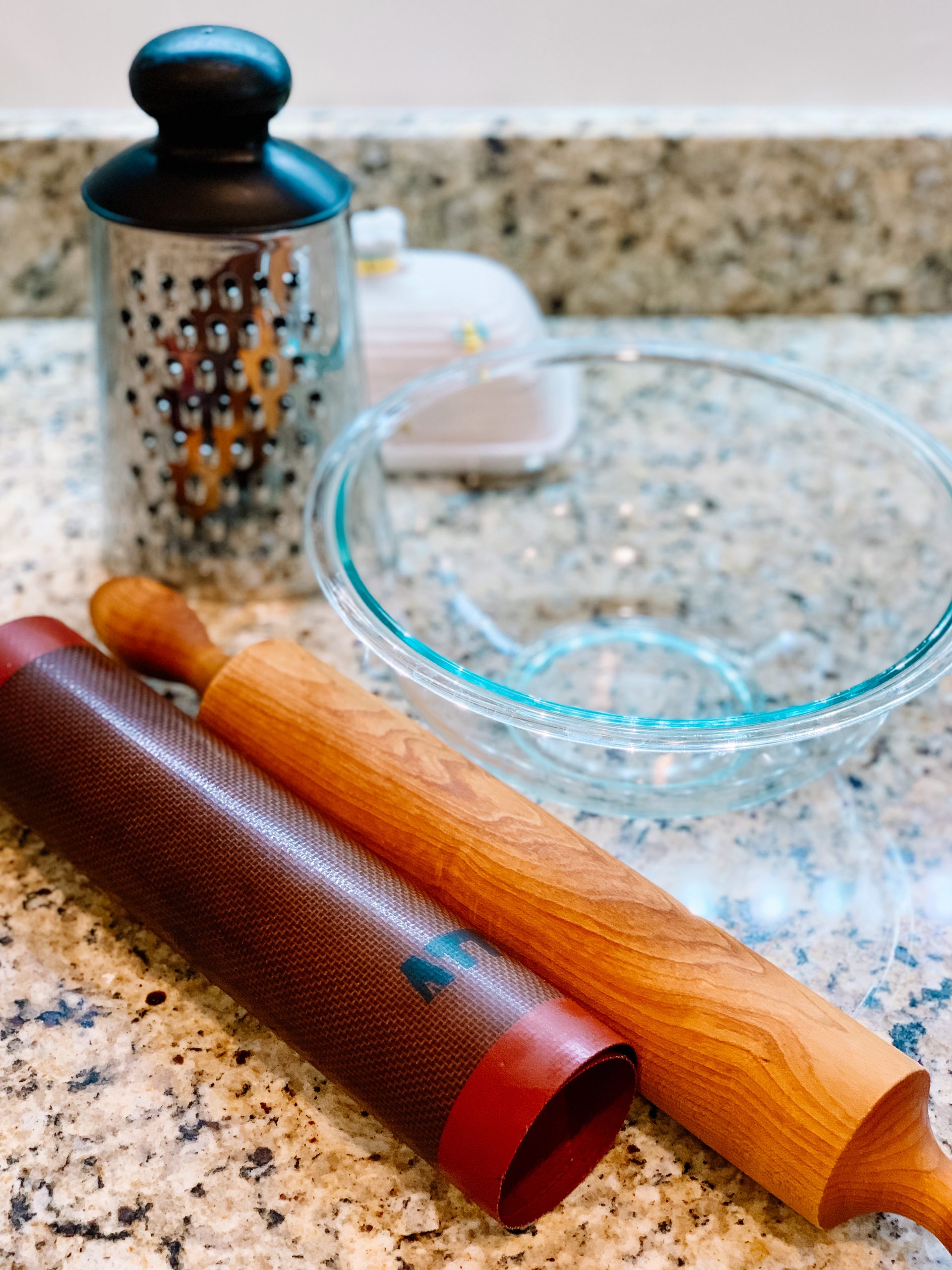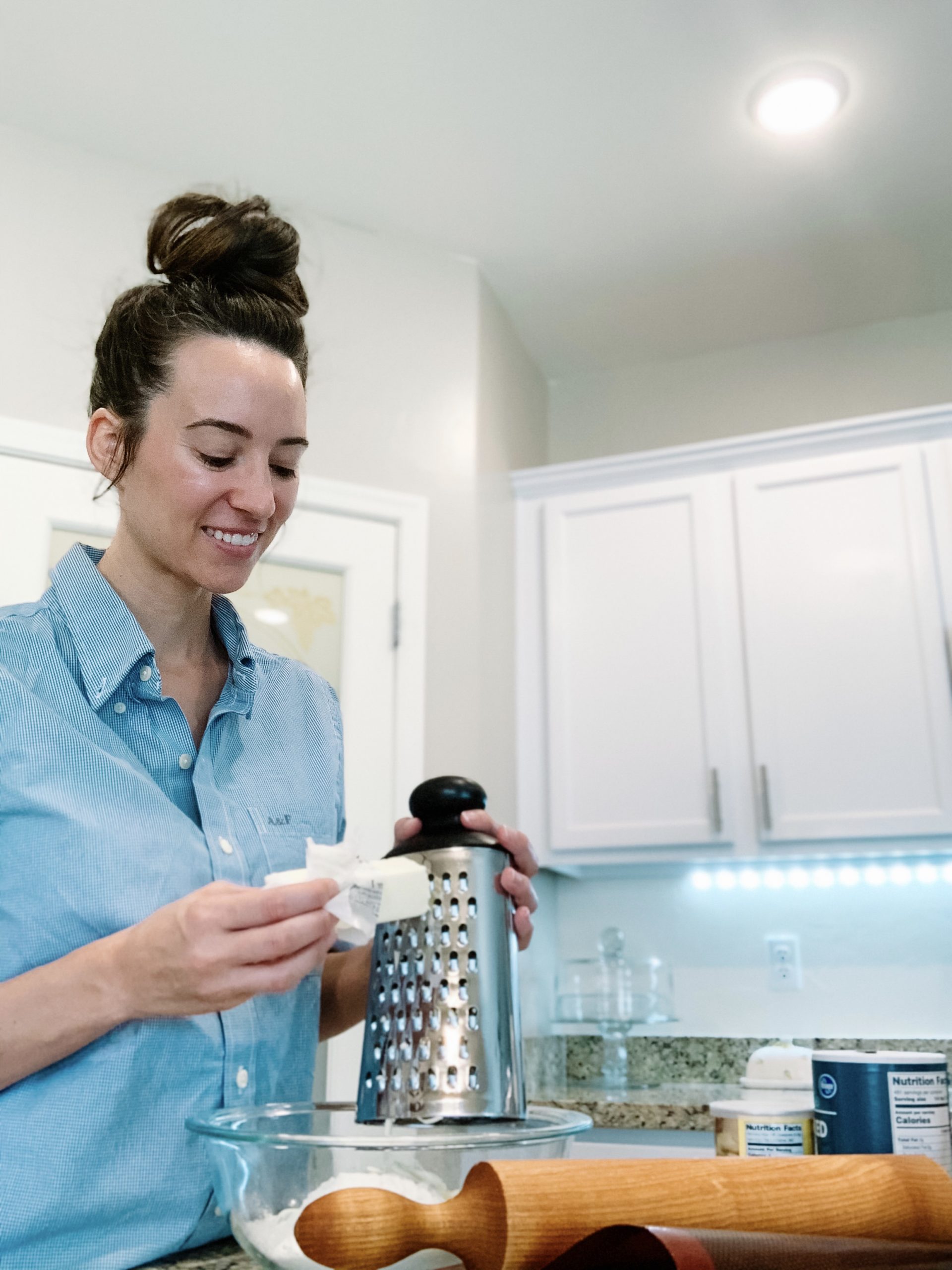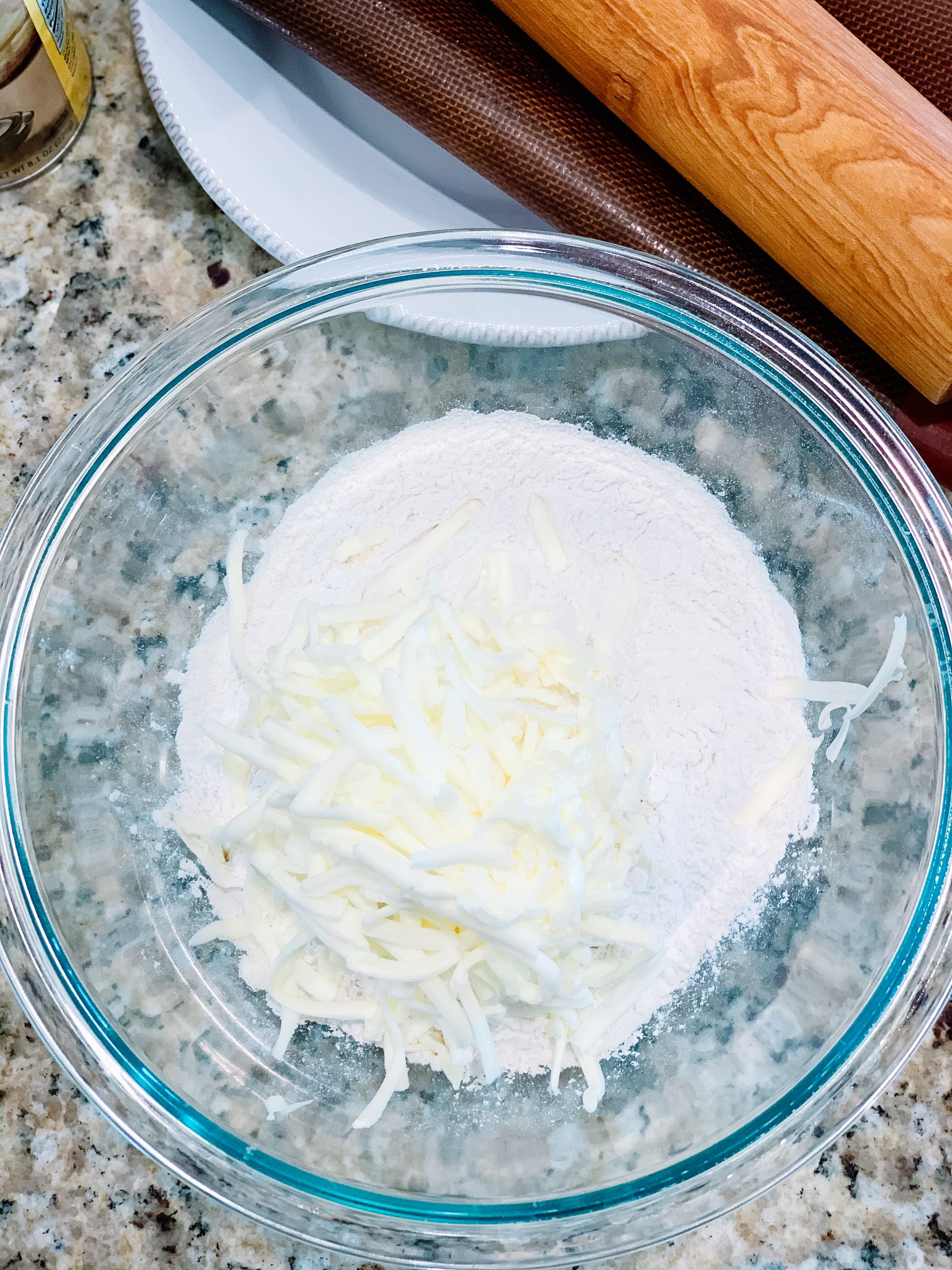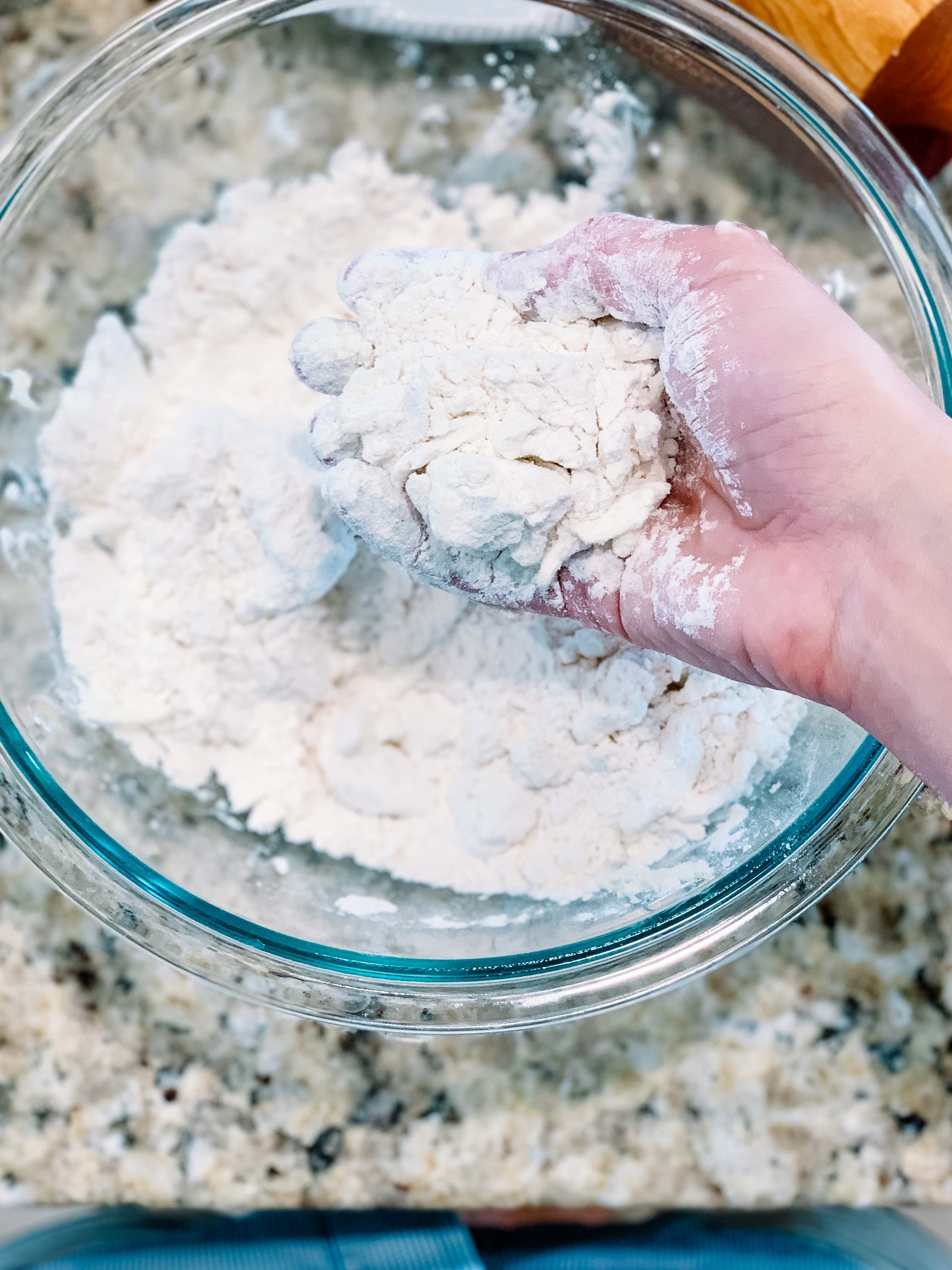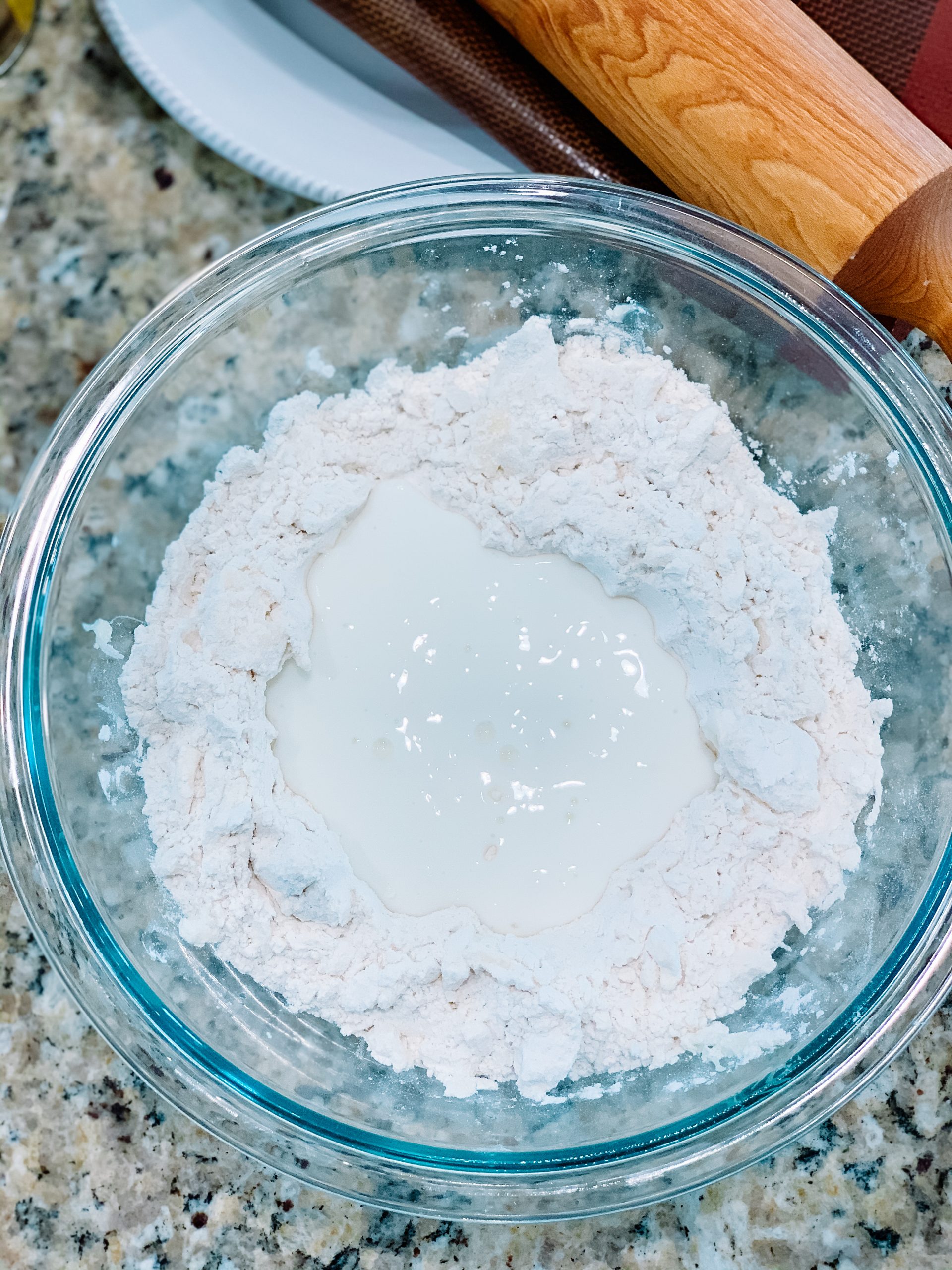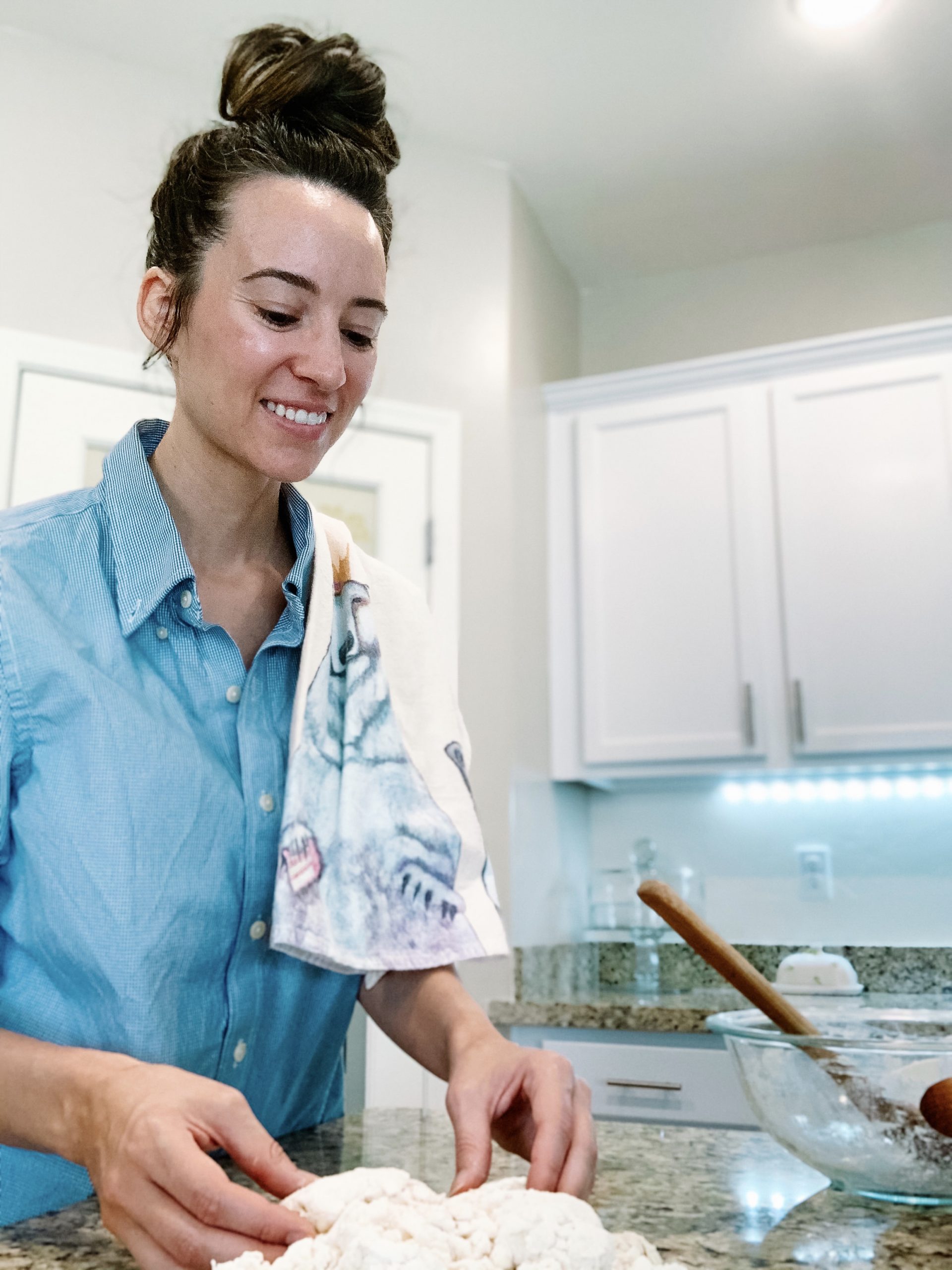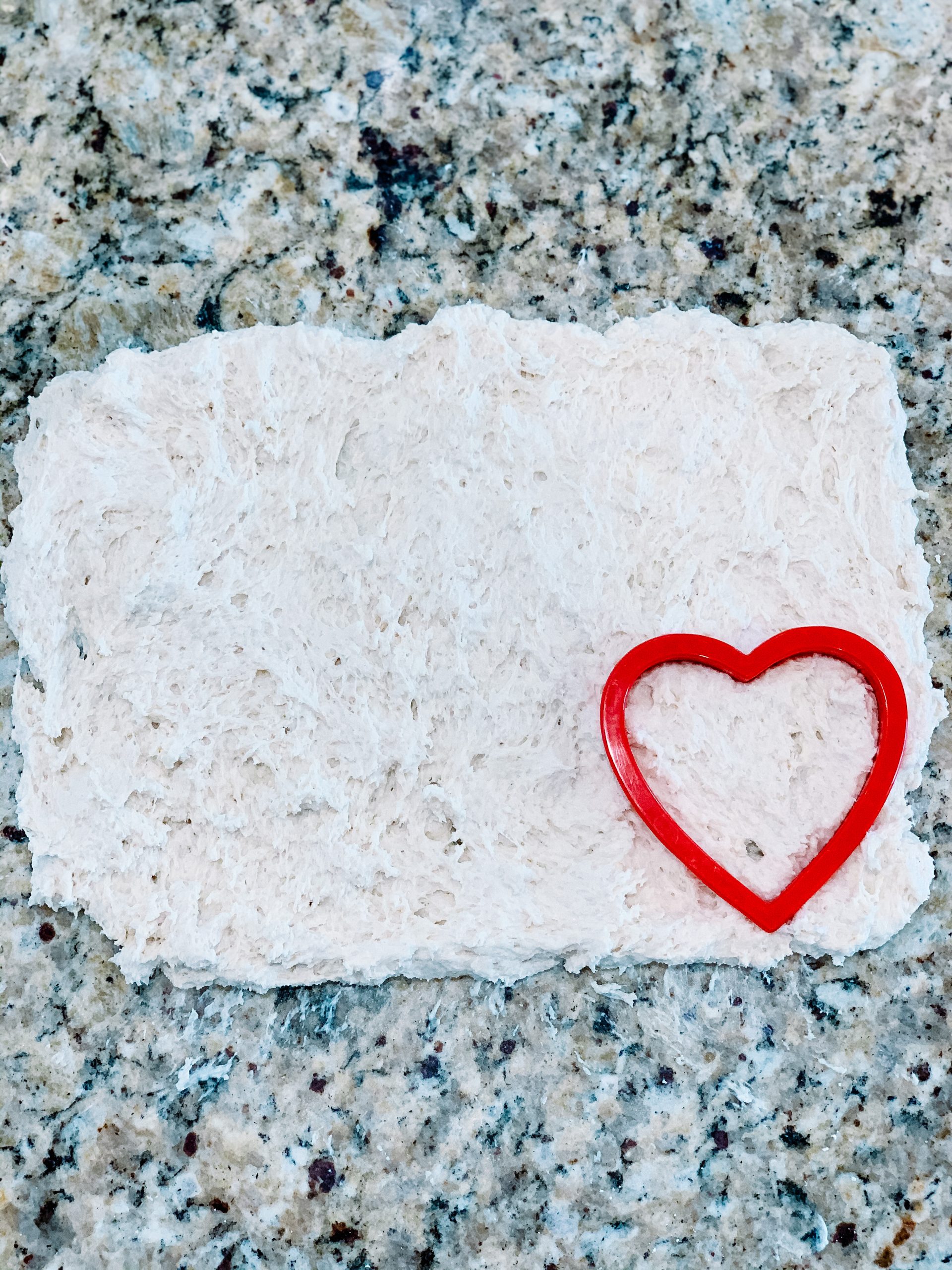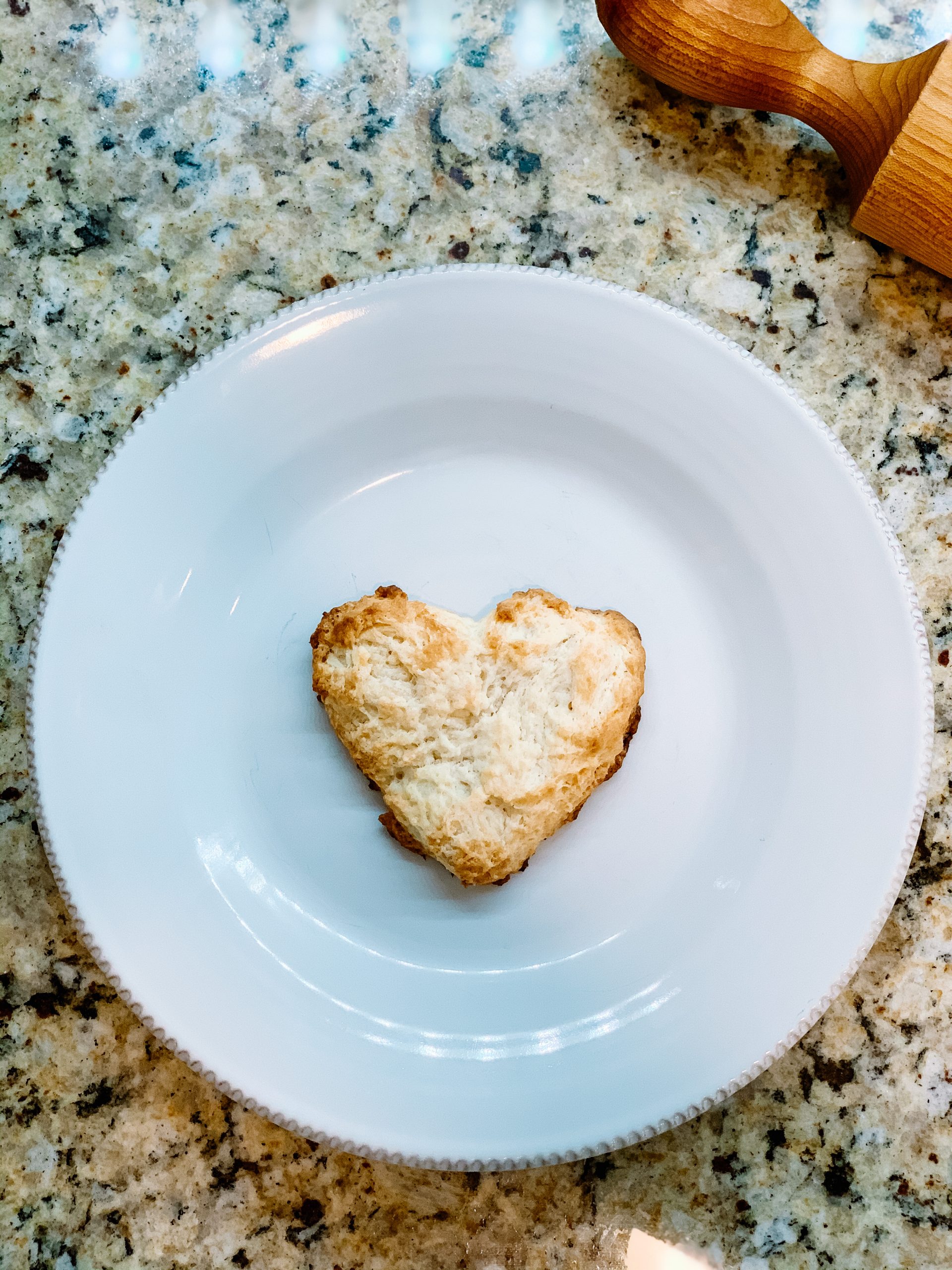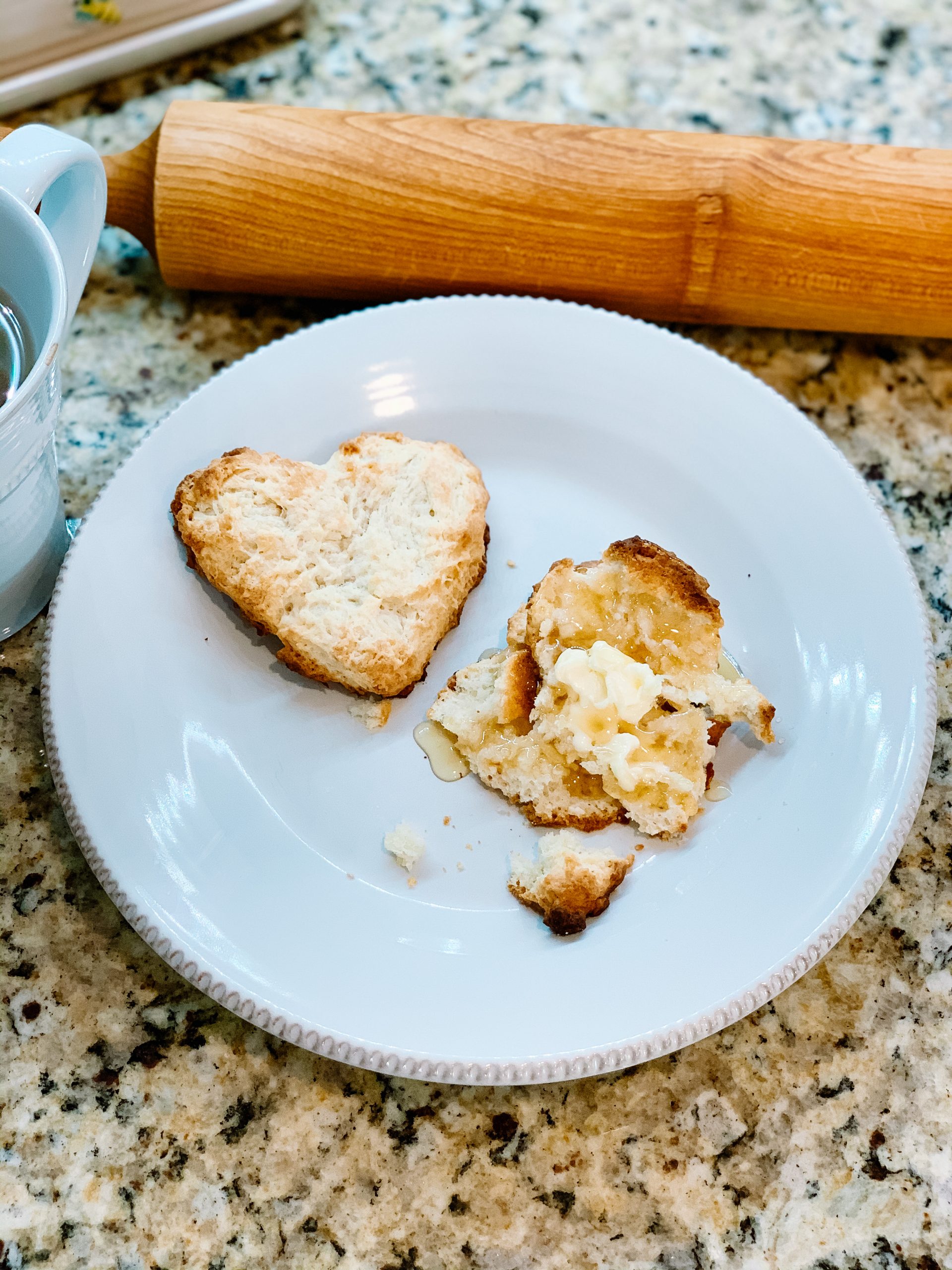 Easy and Yummy! This homemade butter biscuits recipe will have you enjoying life's little goodies in a jiffy.
Ingredients
2.5 C. Flour
2 Tbsp. Baking Powder
1 Tbsp. Sugar
1 Tsp. Salt
.5 C. (1 stick) cold butter
1 C. Buttermilk
directions
Preheat oven to 425 degrees. Line a baking sheet with foil and prepare with cooking spray, I use a silicone non-stick baking mat that is magic! In a large bowl, combine flour, baking powder, sugar and salt.
Using a cheese grater, grate butter into flour mixture and toss with hands to combine. Once combined make a little bowl in the center of the flour mixture and pour in buttermilk. Stir with a spoon until just combined and pour onto your work surface.
Using your hands, fold the mixture together to form a dough. Continue folding the dough over itself about 5 times and flatten into a circle about 1 inch tick (fluffy fluffy biscuits) 🤤.
Cut out your biscuits! Use a 2-3 inch cookie cutter, a water glass with a floured rim or a heart shaped cutter for a "made with love" affect. Place biscuits an inch apart on the baking sheet. Bake biscuits for 20 minutes, they will appear lightly golden brown and heavenly.
Serve immediately! I love love love biscuits so I'm not telling myself, they're already gone before I can think about how yummy they will be. I highly recommend gobbling up these butter biscuits doused with honey and a side of hot tea. Cheers!
*AddyJacks is a participant in the Amazon Services LLC Associates Program, an affiliate advertising program designed to provide a means for sites to earn advertising fees by advertising and linking to Amazon.com*
What do you top your biscuits with? Let's talk about all your good ideas!