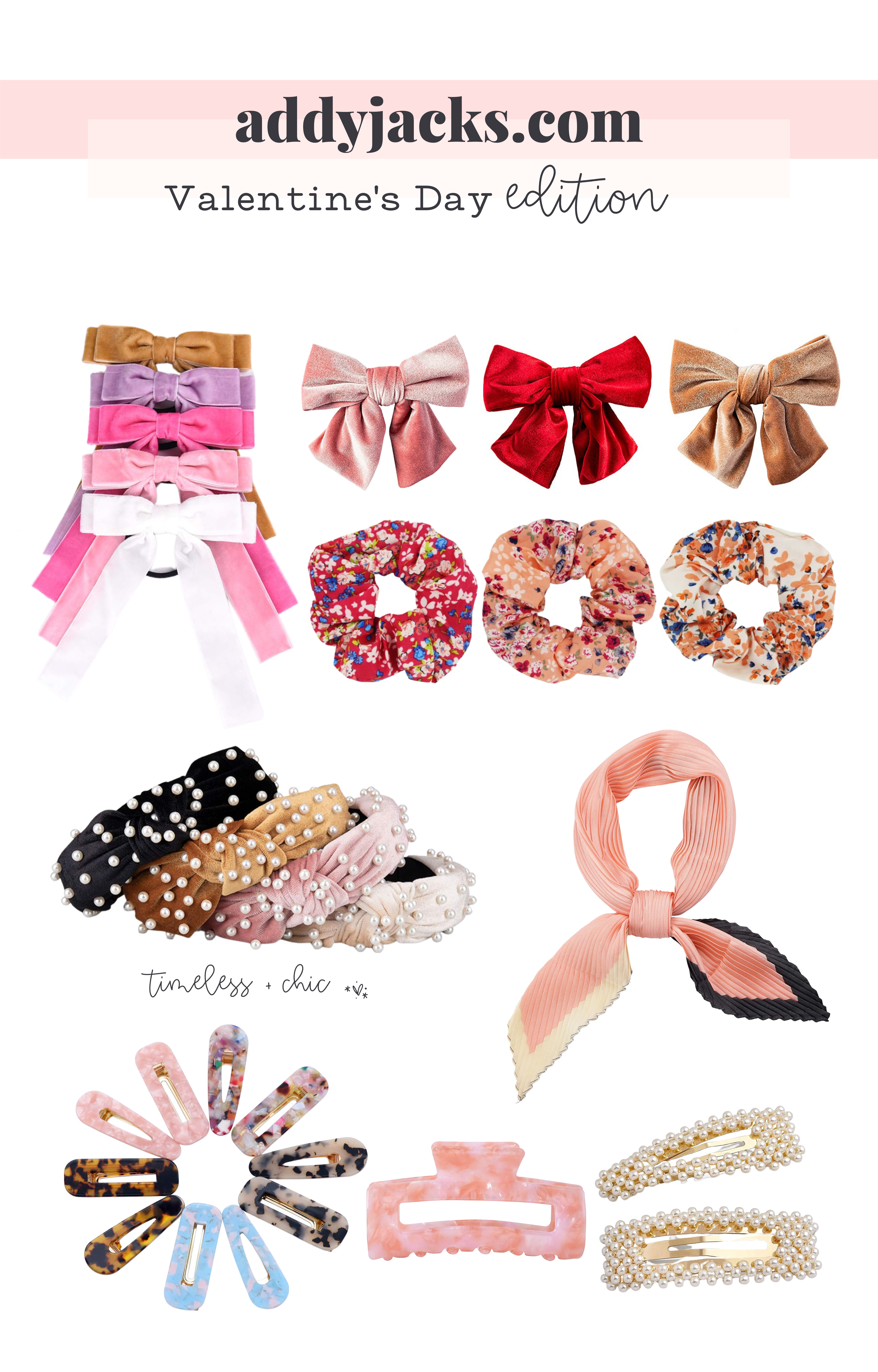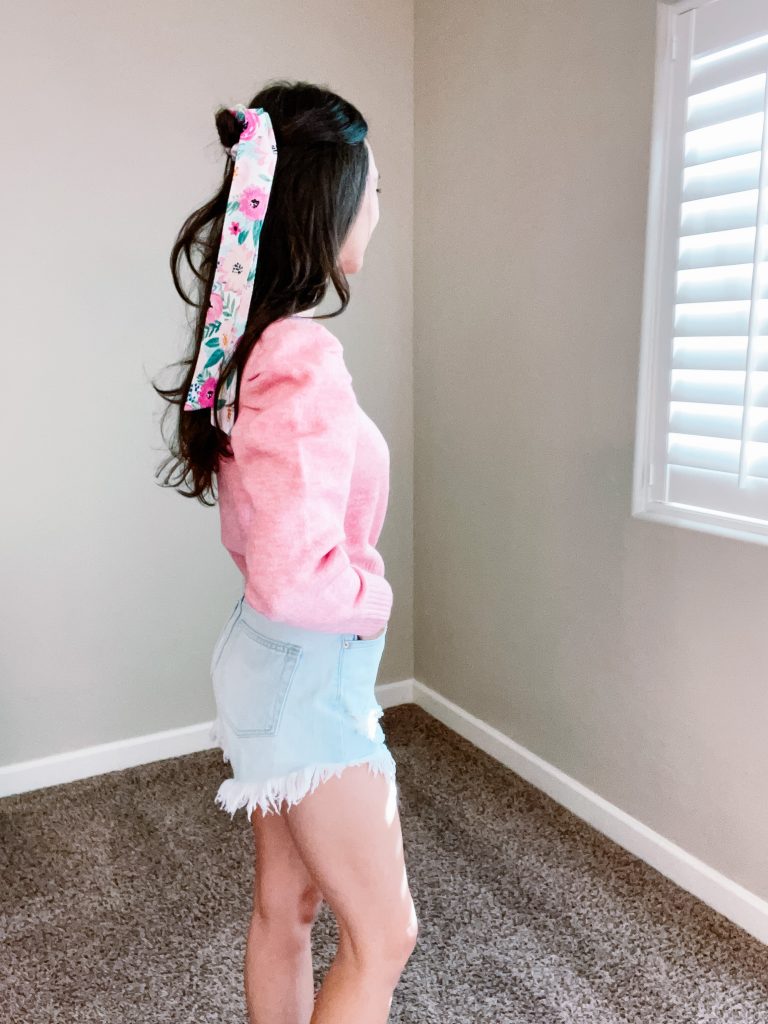 Show off your hair this Valentine's Day with everyday cute and fun hair accessories. You don't have to wear these Valentine's Day hair accessories for just one day, enjoy them all month long. Add a headband to any outfit and trot around the house in style! Add a scrunchie or bow to your top knot for a little added flair. Pull back your hair into a bun or ponytail and style with a cute barrette or clips. Rearrange and change up these styles and accessories to your heart's desire. Hair accessories are a must-have for my everyday style. I love how easy it is to add a pretty touch to any look.
Pearl Headband | Floral Chiffon Fabric Hair Scrunchy | Bow Hair Tie Velvet Elastics Hair Scrunchie | Velvet Hair Bow Clips Barrettes with Black Hair Ties | Acrylic Resin Hair Barrettes | Pearl Hair Clips | Big Claw Hair Clips | Pleated Silky Hair Scarf
*AddyJacks is a participant in the Amazon Services LLC Associates Program, an affiliate advertising program designed to provide a means for sites to earn advertising fees by advertising and linking to Amazon.com*
DIY hair scarves are a fun and easy way to create your own style. Do you DIY your hair accessories?!