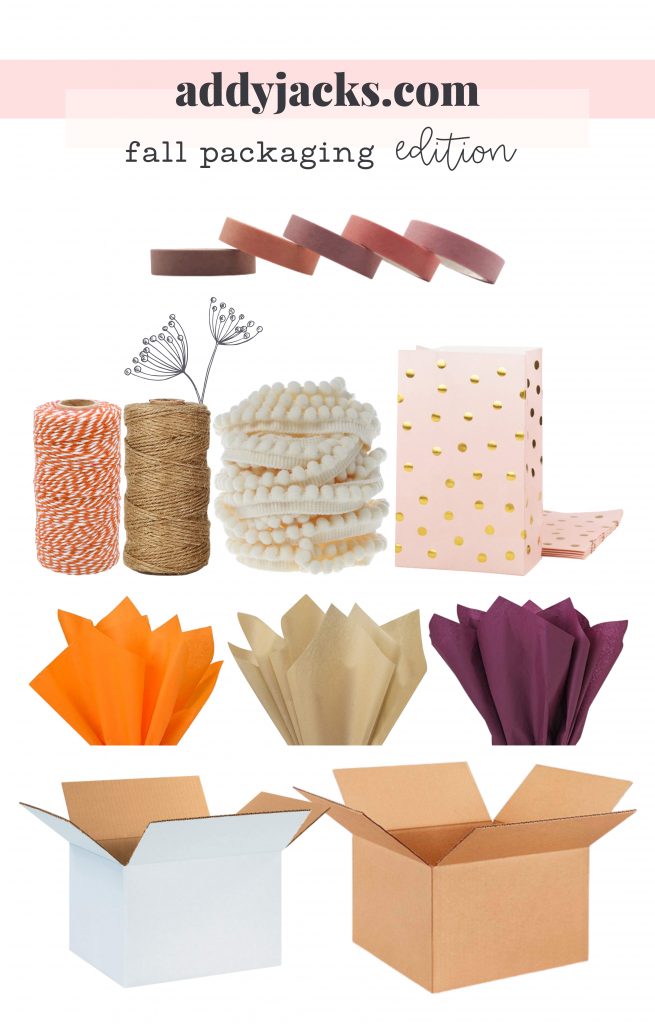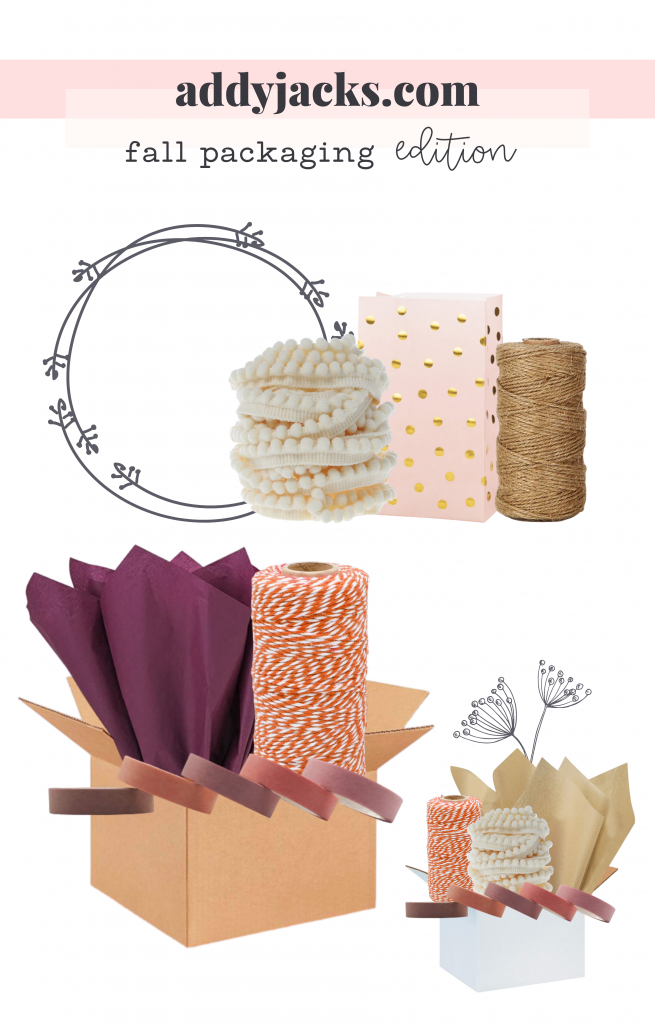 In particular 2020 has been a year to keep company close through thoughts and prayers.
I believe a simple gesture is a warm way to share joy, thoughts and cares. Listed are a few cute packaging ideas to enjoy during the fall season. I am delighted this year has brought us a season of refreshing weather and a time to get out our heart and share the cozy it has to offer. Included is a free greeting card (made by me!) with a few color options to add a simple hello to your goodie.
I love love love cute packaging! To me, it is half of a gift in itself 😍. Included are a few simple ways to add a little love to your packages:
A simple box topped with washi tape.
Tissue paper in a variety of colors.
Ribbon and Twine tied off into a knot or a bow.
Treat bag to hold a little gift.
A simple card that says it all, "Thinking of You with Love".
Medium Shipping Box | White Shipping Box | Washi Tape | Tissue Paper (tangerine, desert tan, burgundy) | Jute Twine | Baker's Twine | Pom Pom Trim | Treat Bag
*AddyJacks is a participant in the Amazon Services LLC Associates Program, an affiliate advertising program designed to provide a means for sites to earn advertising fees by advertising and linking to Amazon.com*
Do you like to add a pop of style to your packaging?! I'd love to know how you Gussie up your hello!